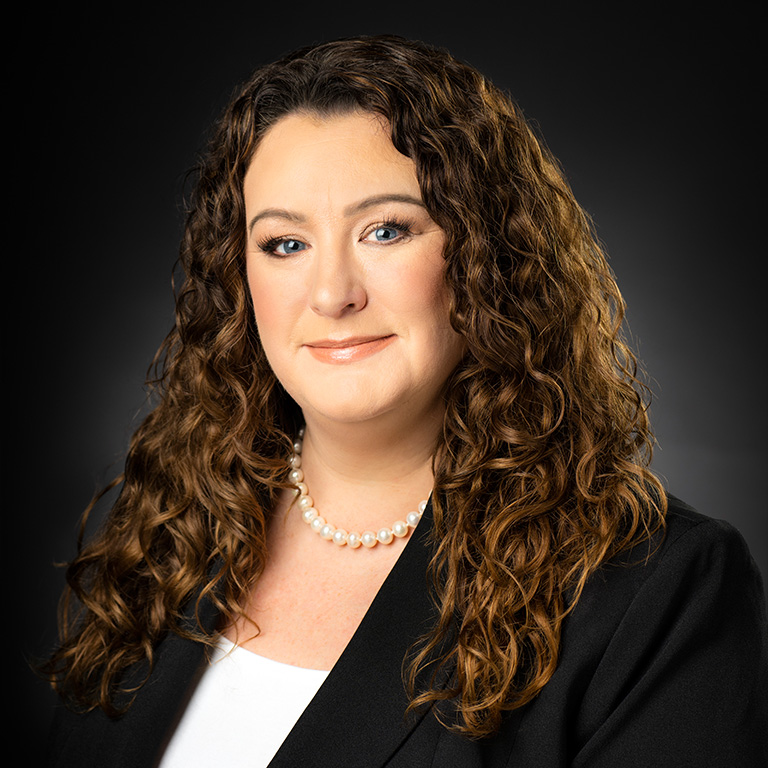 Melissa R. Knoerzer
Education:
Rutgers University - New Brunswick (B.A. 1999); Rutgers School of Law - Camden (J.D. 2004)
Bar Admissions:
New Jersey (2004) and Pennsylvania (2004)
Email:
mknoerzer (at) charnylaw (dot) com
Practicing Divorce & Family Law in New Jersey
Melissa R. Knoerzer, Esq. joined Charny, Karpousis, Altieri and Donoian, P.A. in December 2022 and after a decade of practicing civil, commercial and estate litigation, she shifted her focus to all aspects of family law since 2014. It was and remains an area in which  her compassion and commitment could make to make a true difference in clients' lives. This has proven true in matters that include divorce, custody disputes, child support, adoptions, equitable distribution, alimony and domestic violence. Over the years, Ms. Knoerzer has also expanded her expertise in the area of families with special needs children and the unique nature of these relationships. She is also experienced in estate litigation and the legal needs for small privately owned businesses, adding to her skilled representation in complex family law cases.
Prior to joining the firm, Ms. Knoerzer was an associate with Adinolfi, Lieberman, Burick, Roberto & Molotsky, P.A. and other practices in South Jersey and Philadelphia. The New Jersey native attended Rutgers University in New Brunswick for her undergraduate studies, graduating with a Bachelor of Arts with honors, including participation in the Henry Rutgers Honors Program and completing a Henry Rutgers Thesis. She continued her education at Rutgers Law School in Camden, receiving a Dean's Merit Scholarship and the Pro Bono Award for Significant Service for her volunteer work with various organizations.
Upon graduation from law school, Ms. Knoerzer clerked for the Honorable Ronald E. Bookbinder, A.J.S.C. (ret.), in the Chancery Division of Burlington County. Today she is a member of the Camden County Bar Association and admitted to practice in both New Jersey and Pennsylvania as well as the U.S. District Courts for the District of New Jersey, Eastern District of Pennsylvania and Middle District of Pennsylvania.
Community is an important part of Ms. Knoerzer's life,  including her personal efforts as president of the Van Sciver PTA and member and former scholarship chair of the Haddon Township Zone PTA. An animal advocate, she is a former member of the Haddon Township Backyard Chicken Advisory Board and supports other animal welfare organizations throughout South Jersey. Ms. Knoerzer's currently resides in in Haddon Township with her husband and two sons. When not at work representing other families, her interests include anything involving her own. She also enjoys time spent outdoors, traveling, cooking and music.
Contact us today for your family law needs in Southern New Jersey
Charny, Karpousis, Altieri & Donoian, P.A. is a highly-recognized team of lawyers concentrating their practices in Divorce & Family Law. If you need legal advice on a Divorce or Family Law issue in South Jersey, please contact our Marlton offices at (856) 574-4343 to schedule a confidential consultation today. You can be confident you will attain the highest level of quality advice specific to your case.